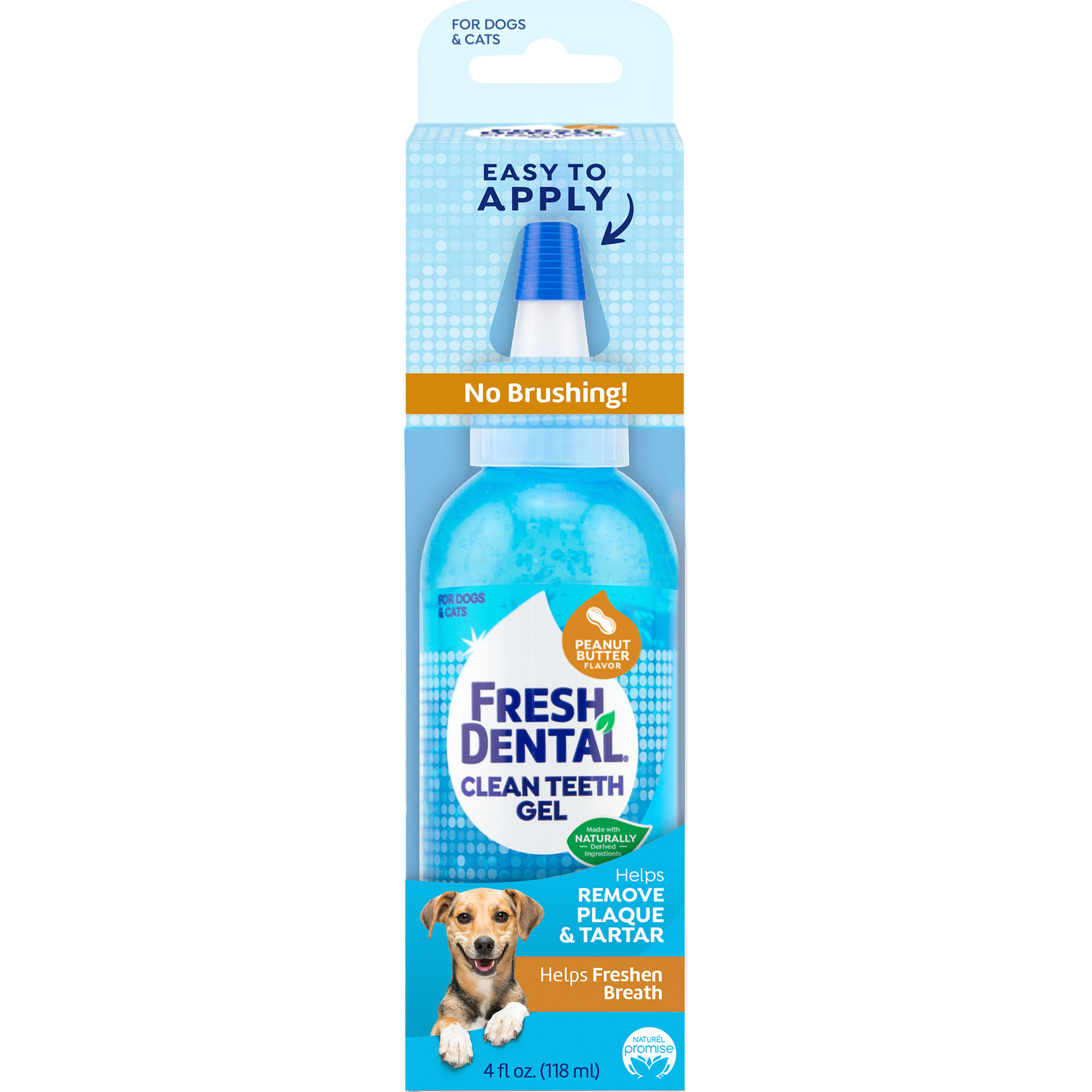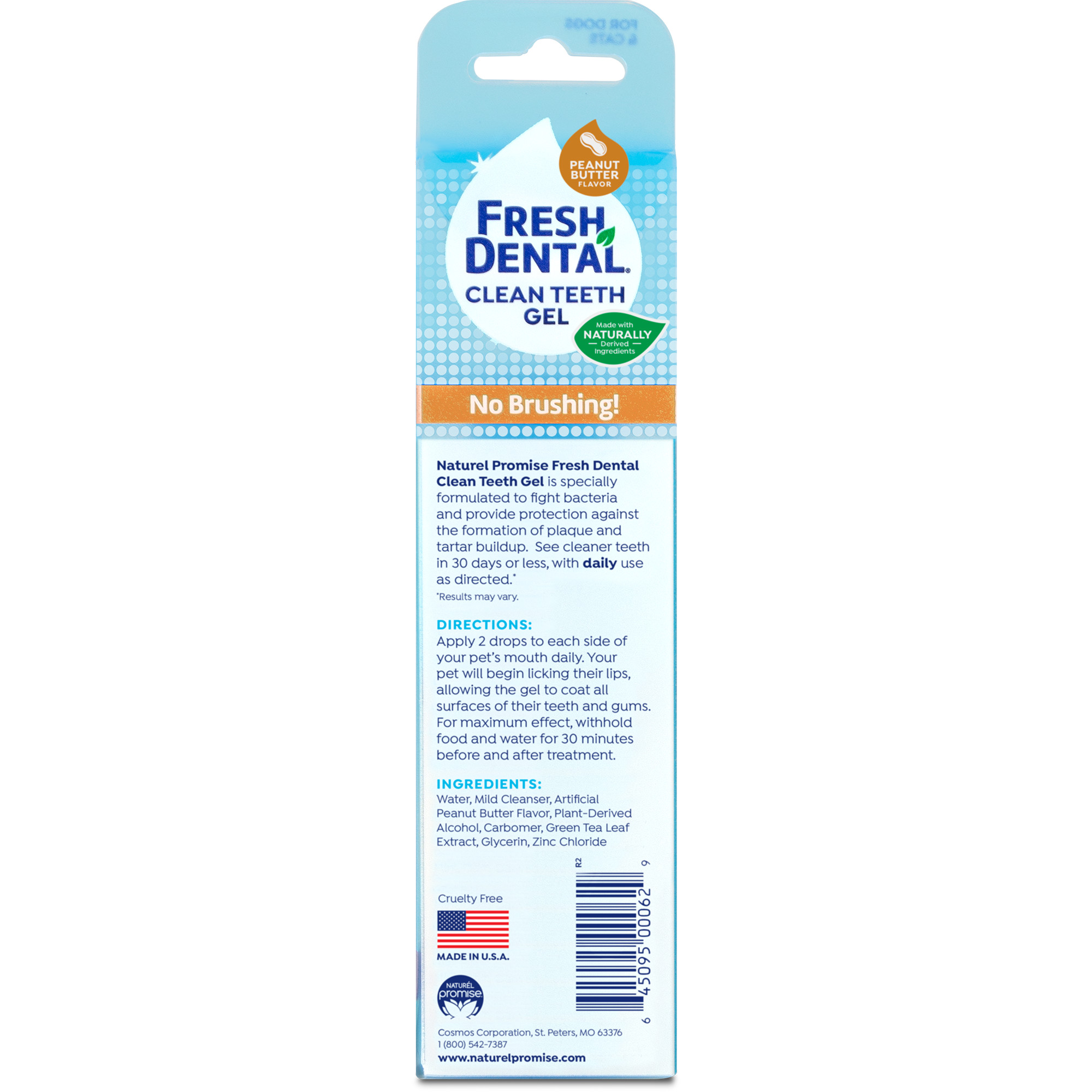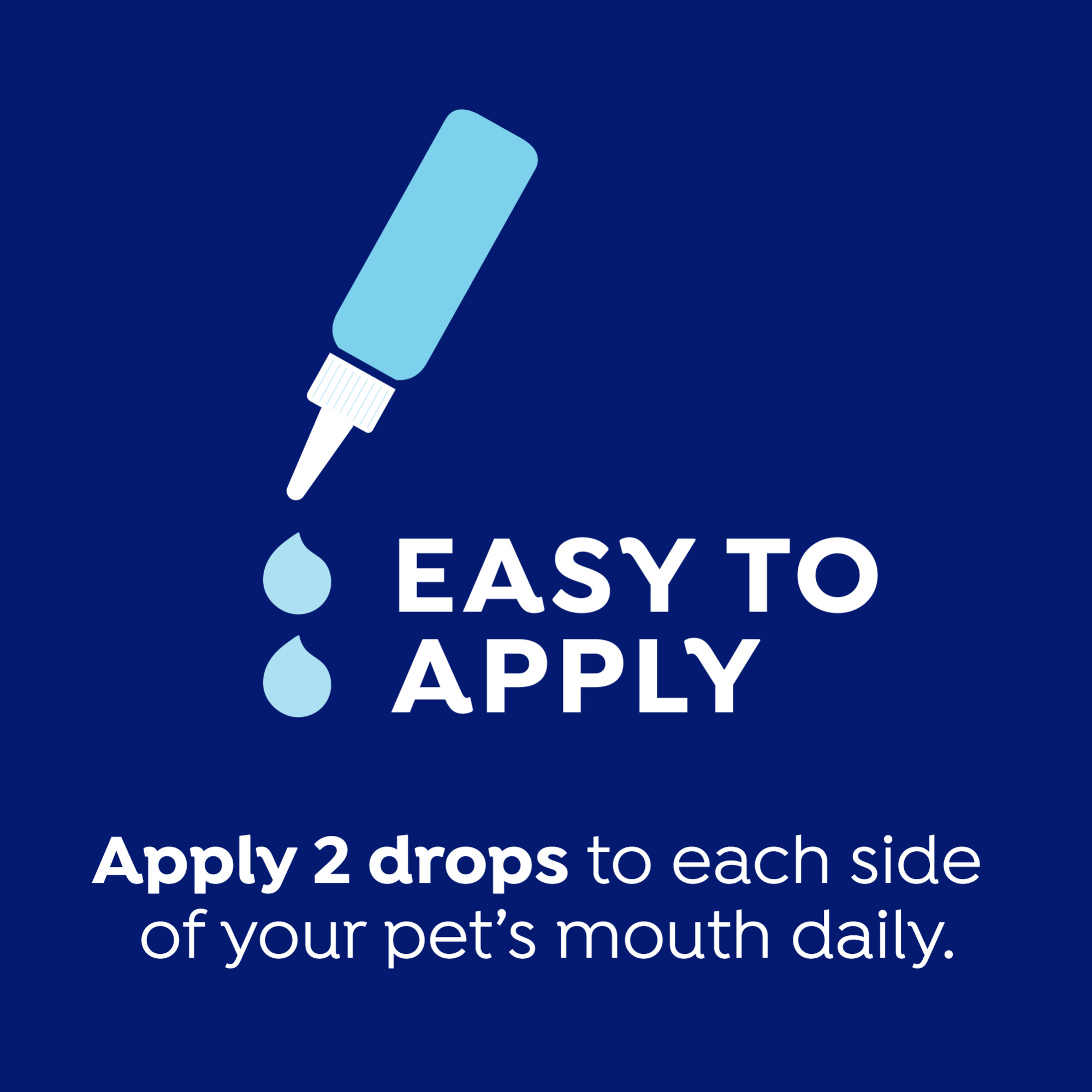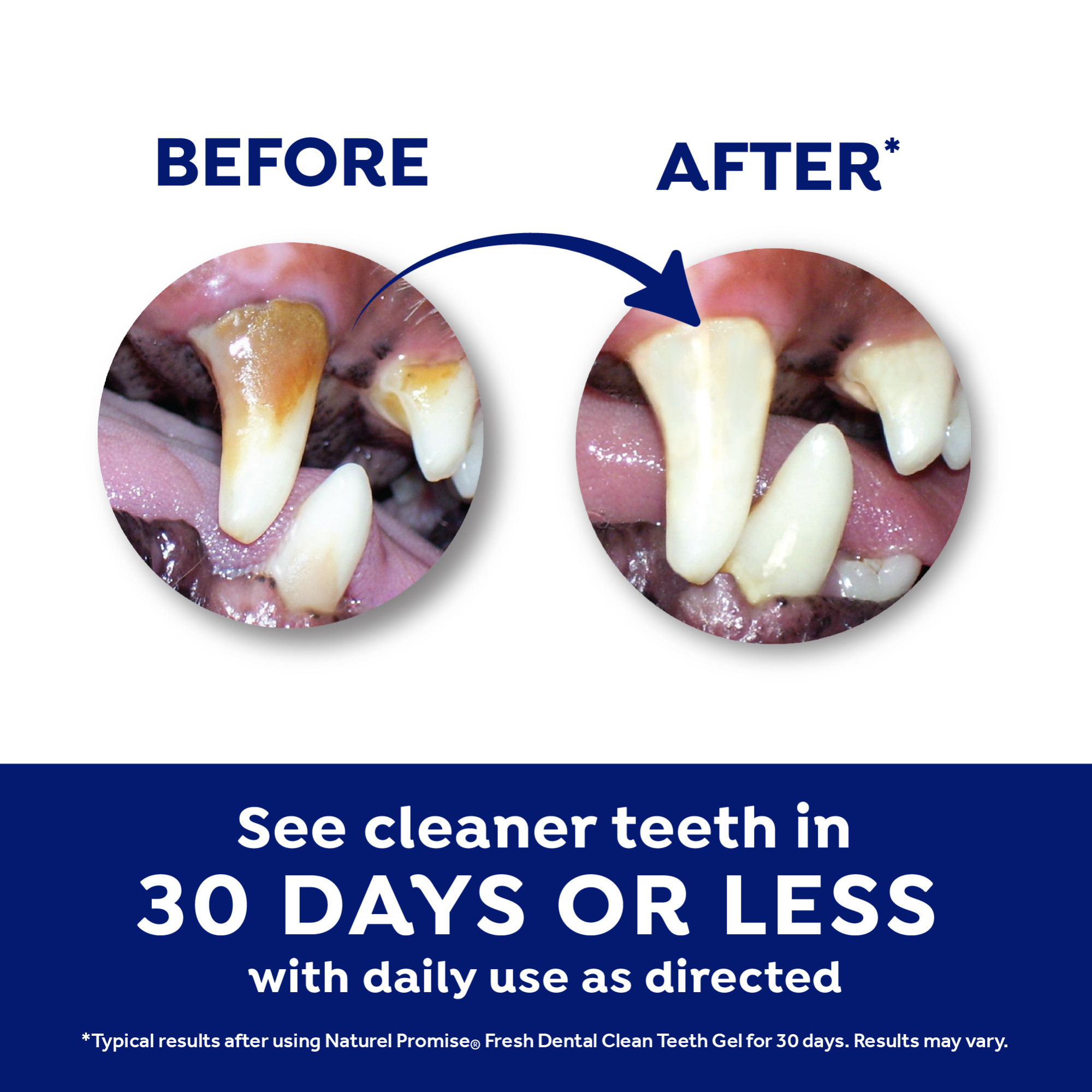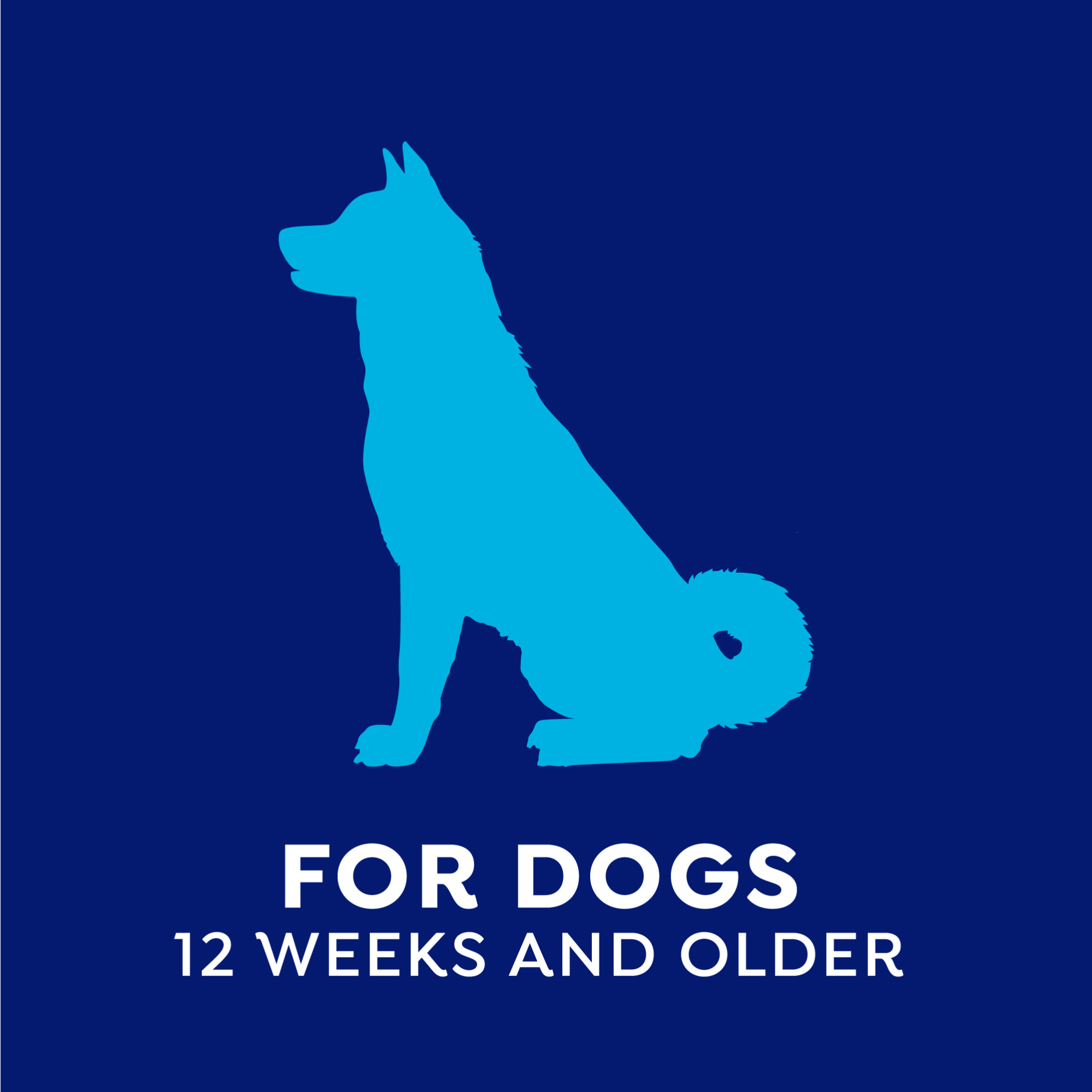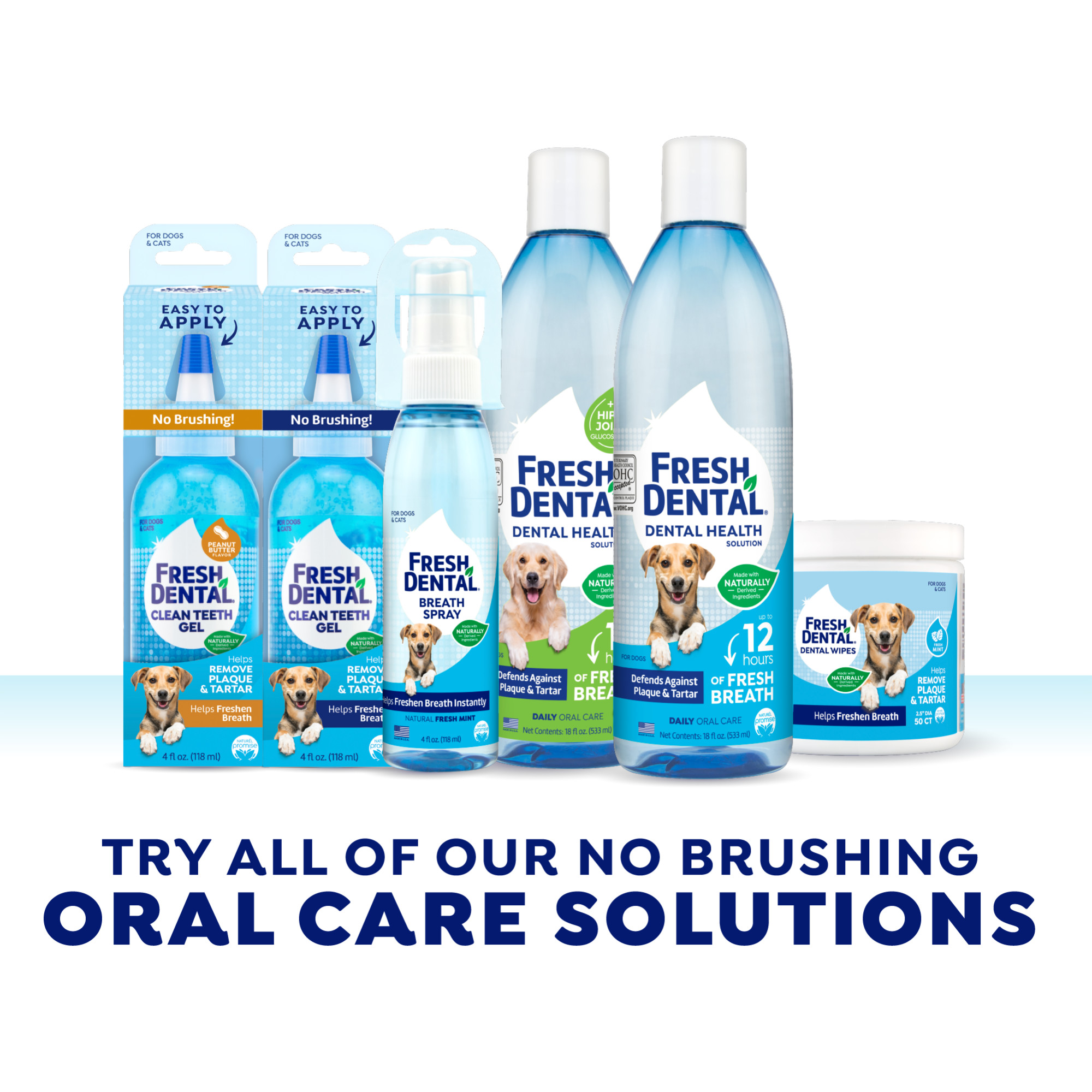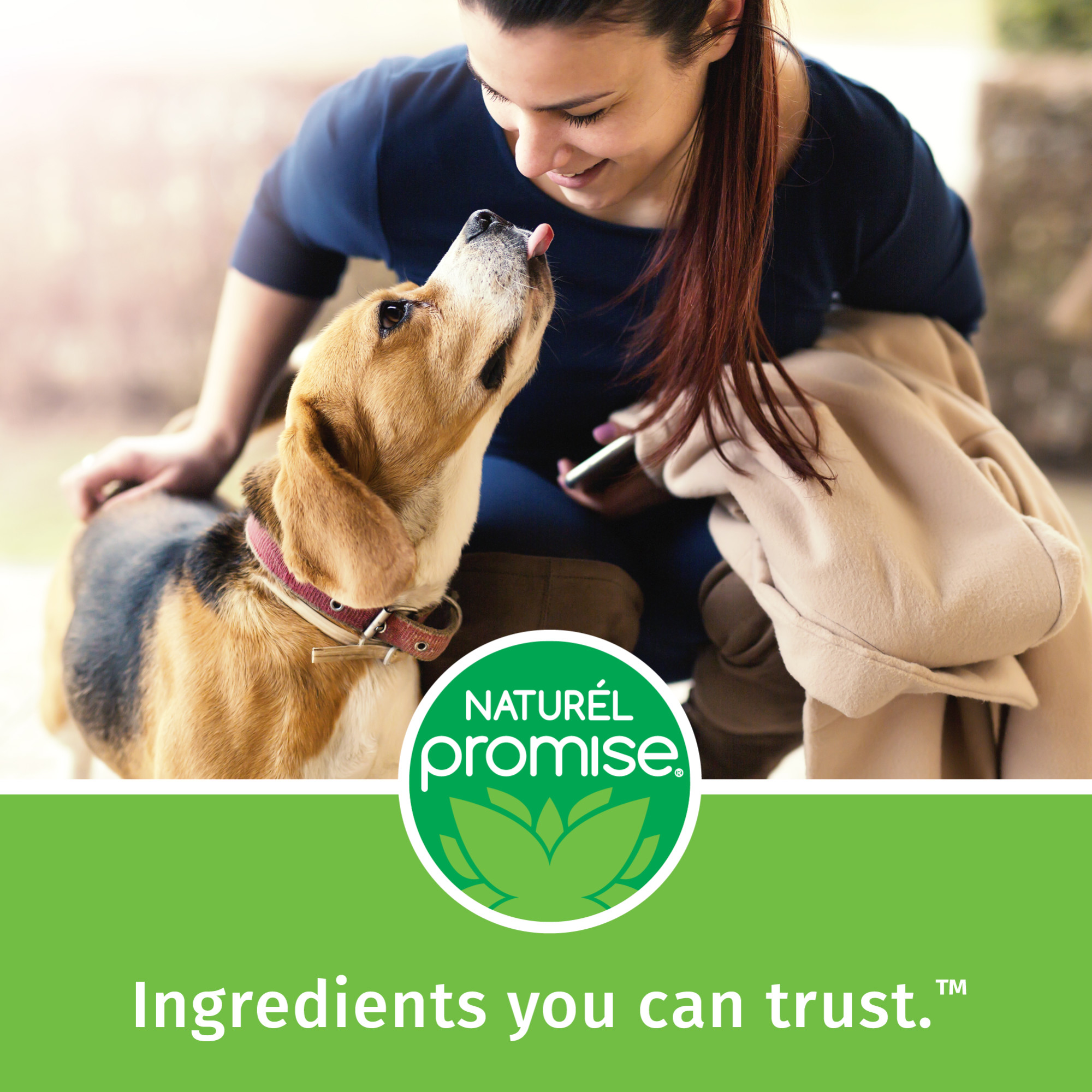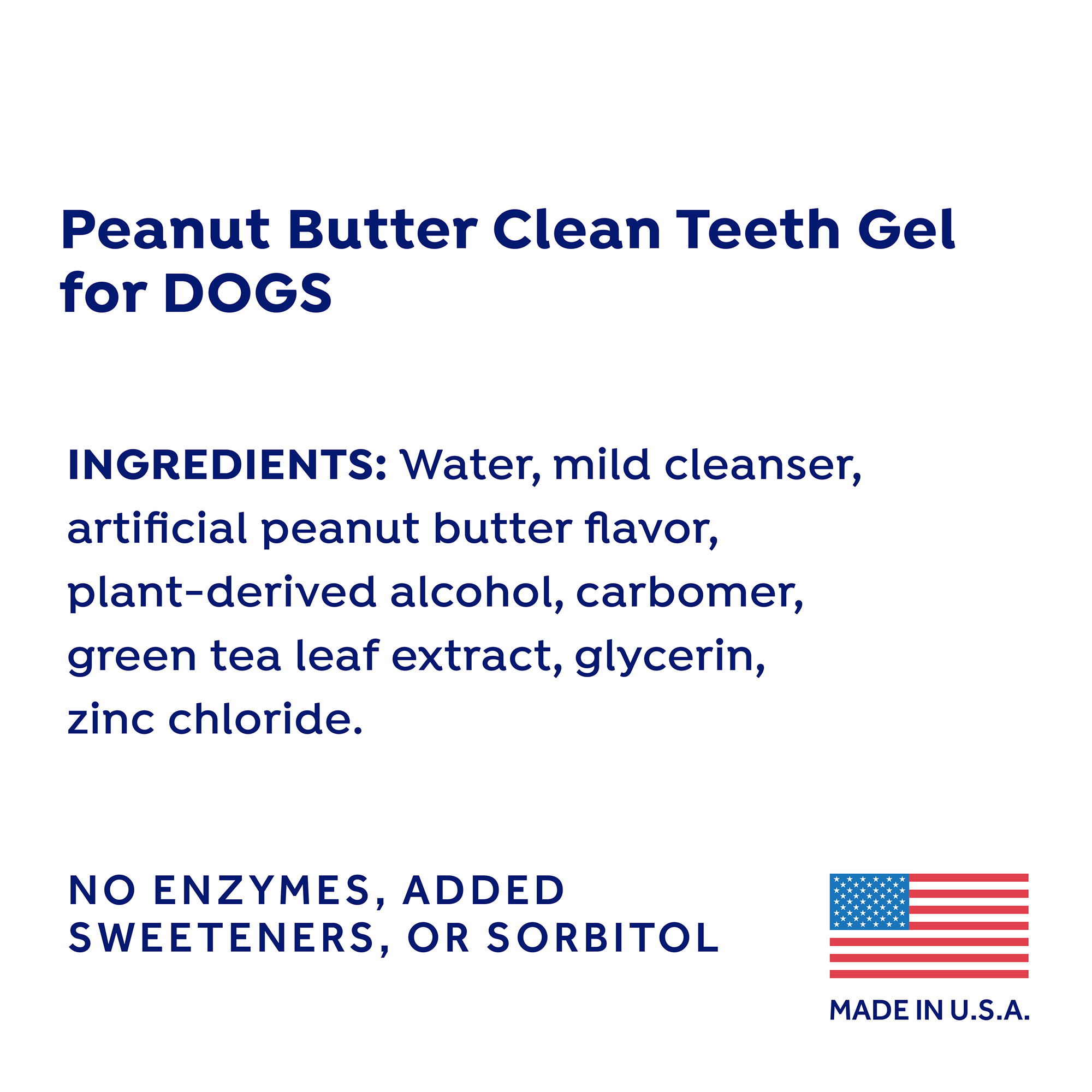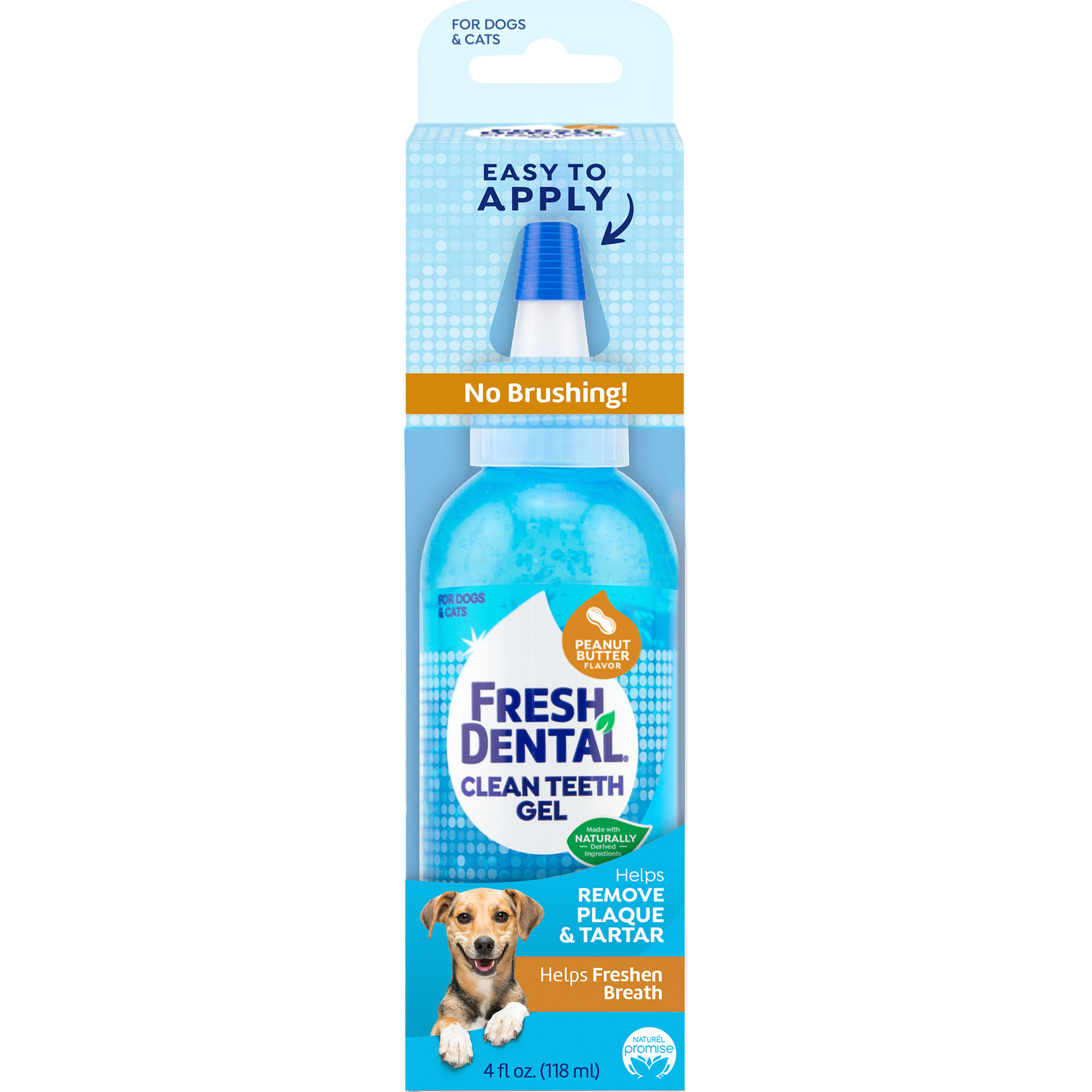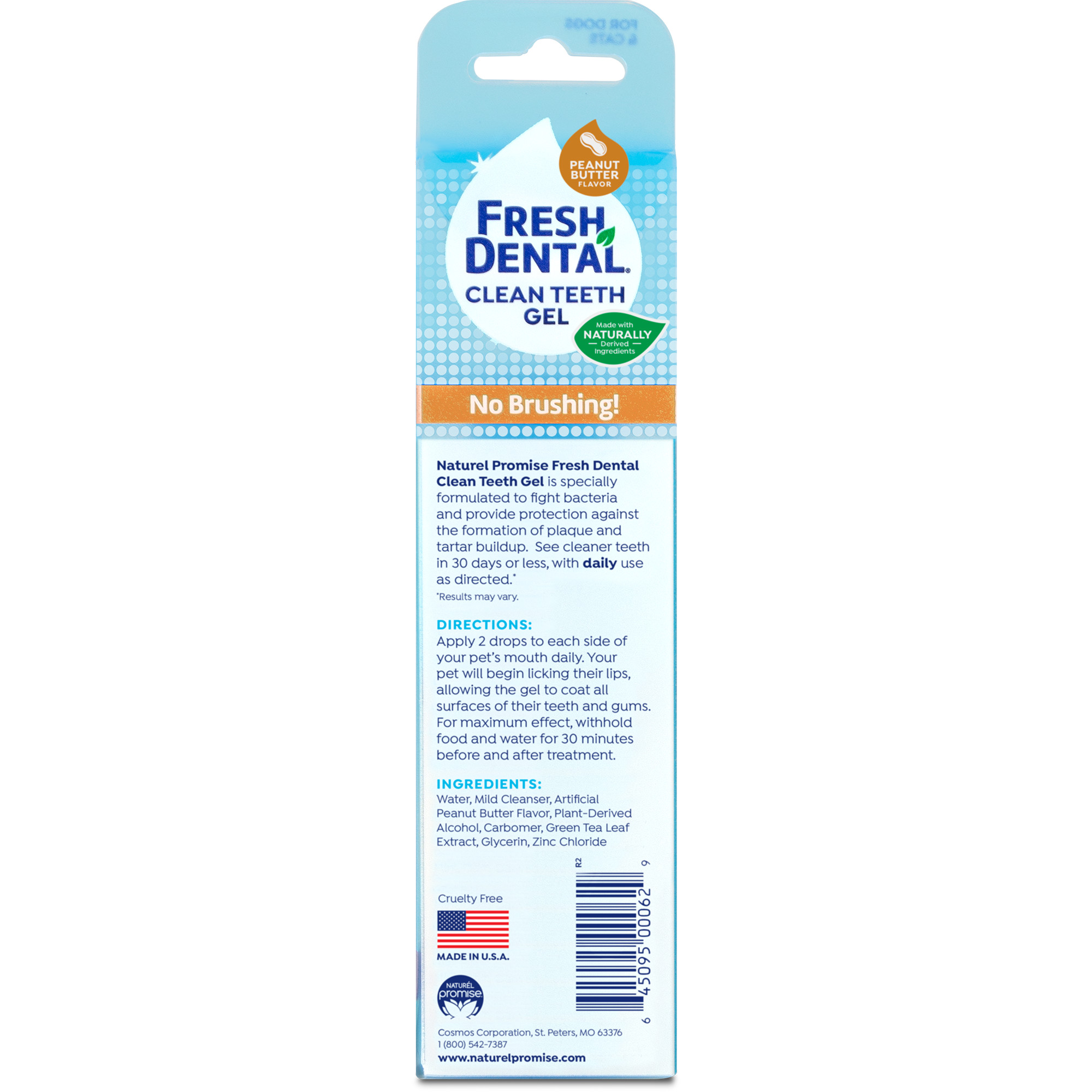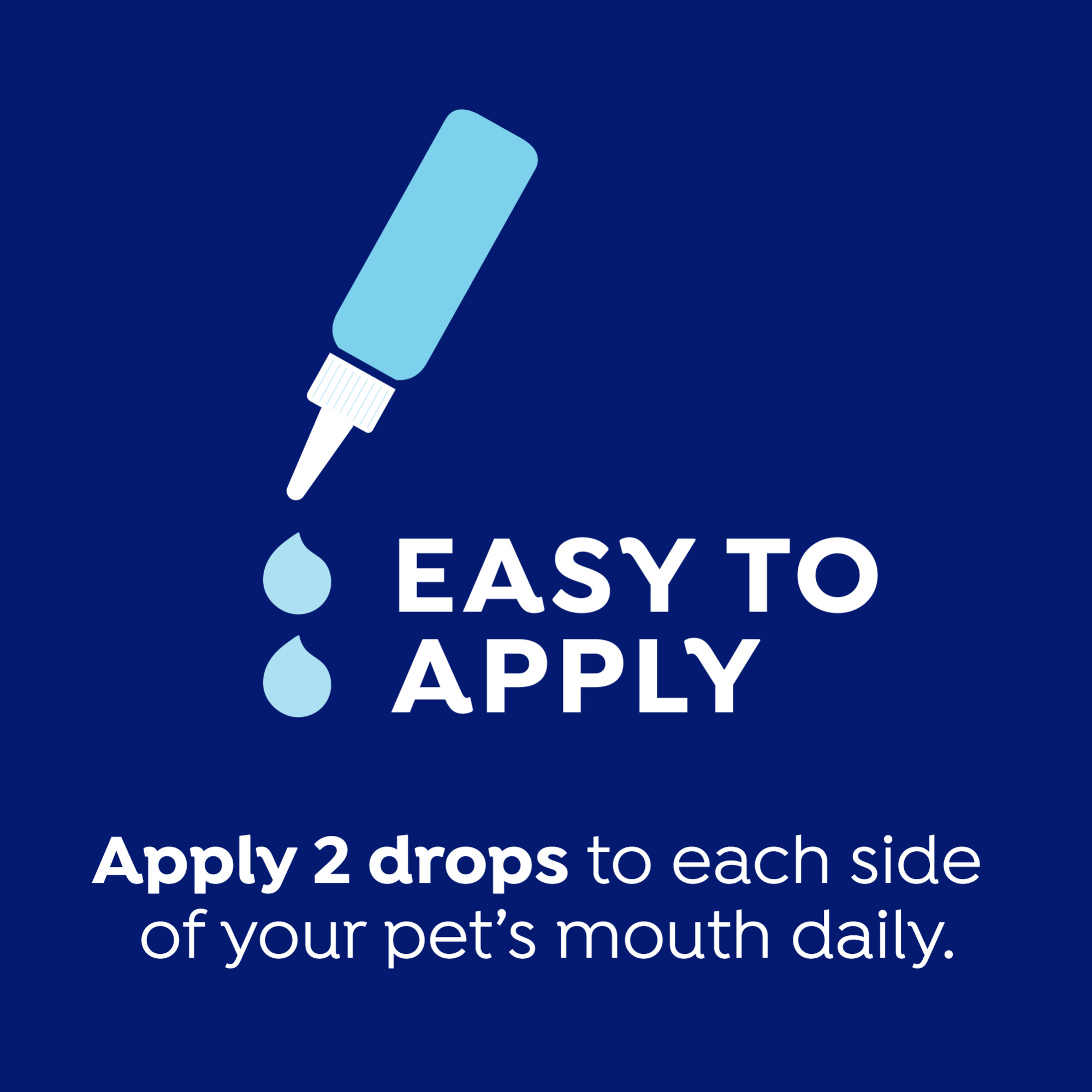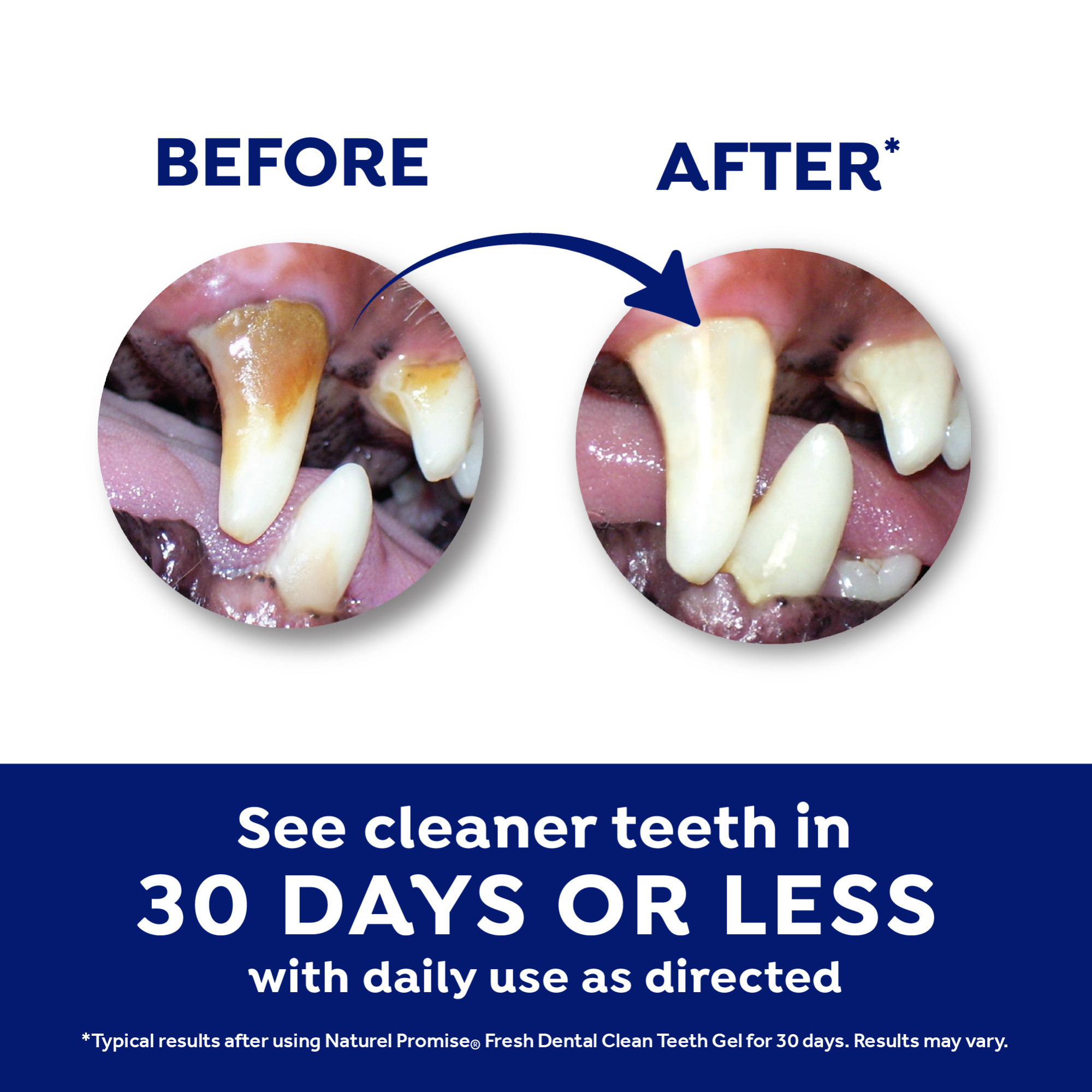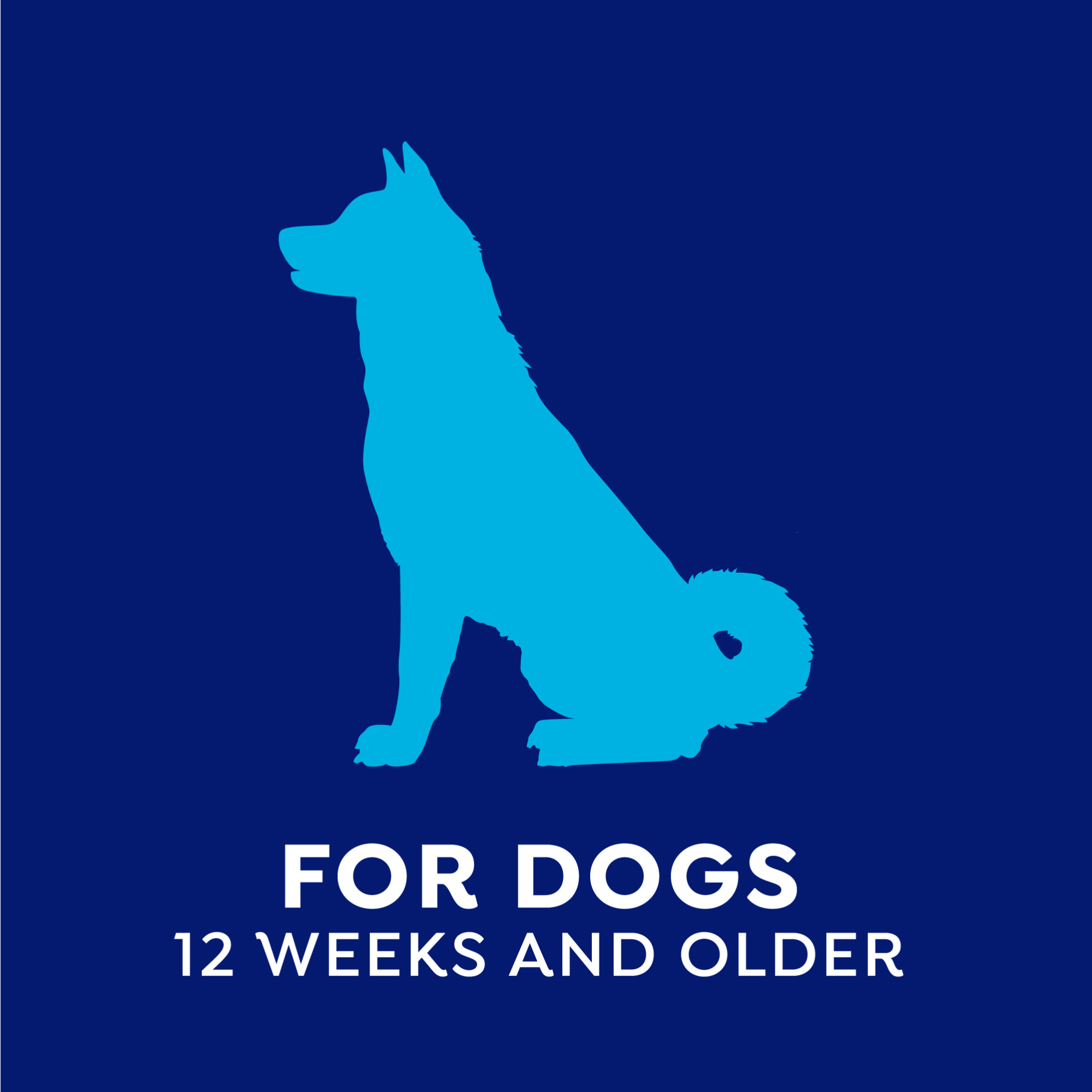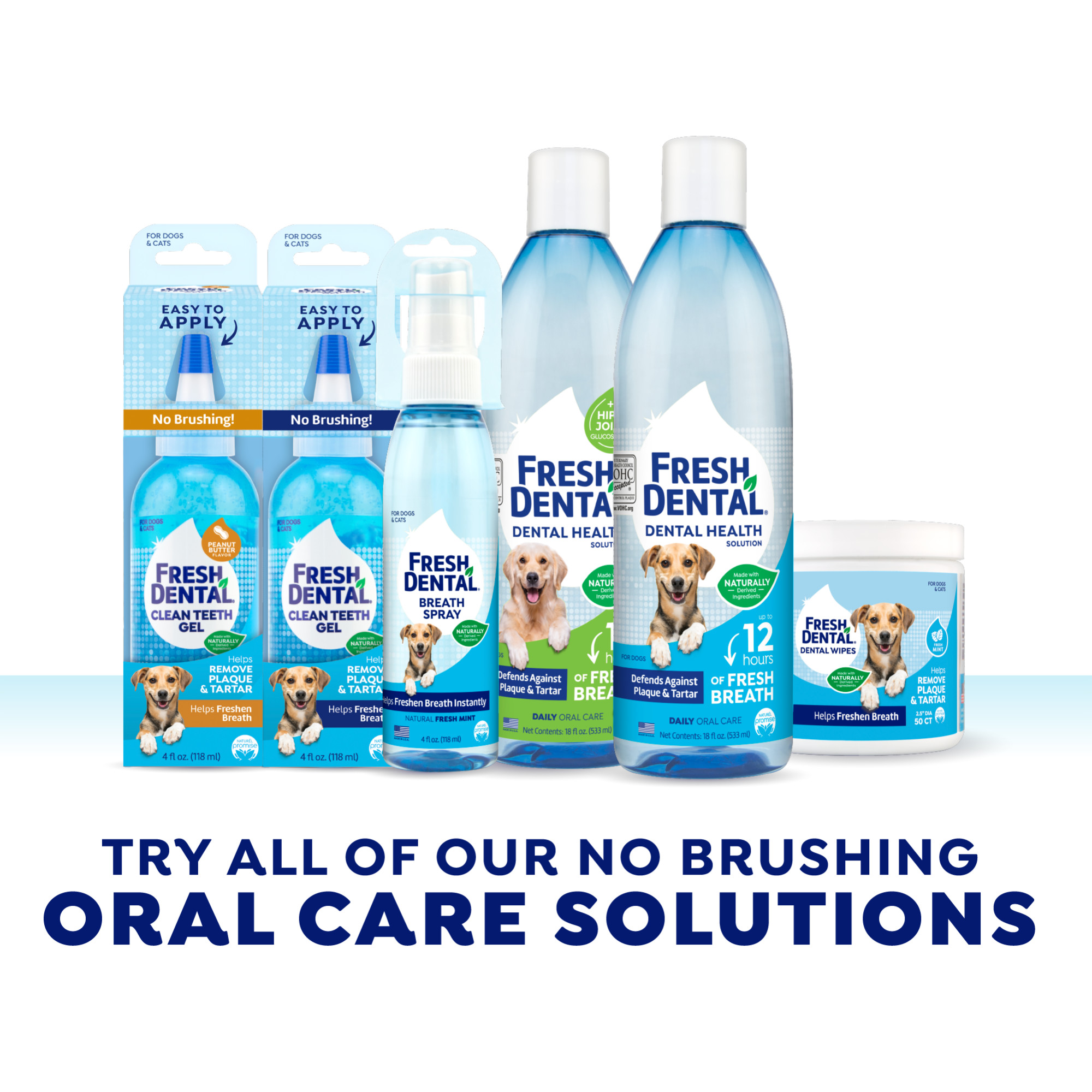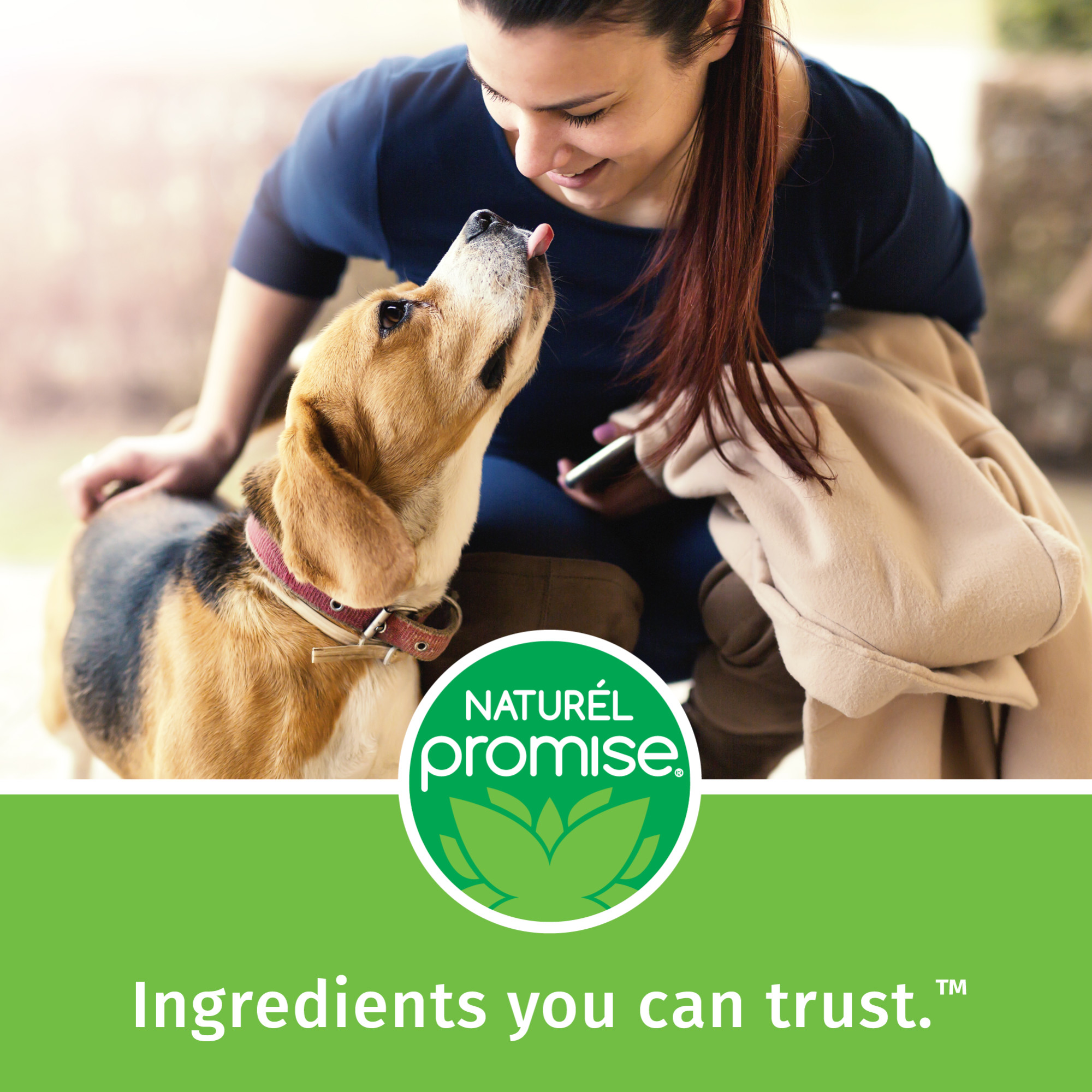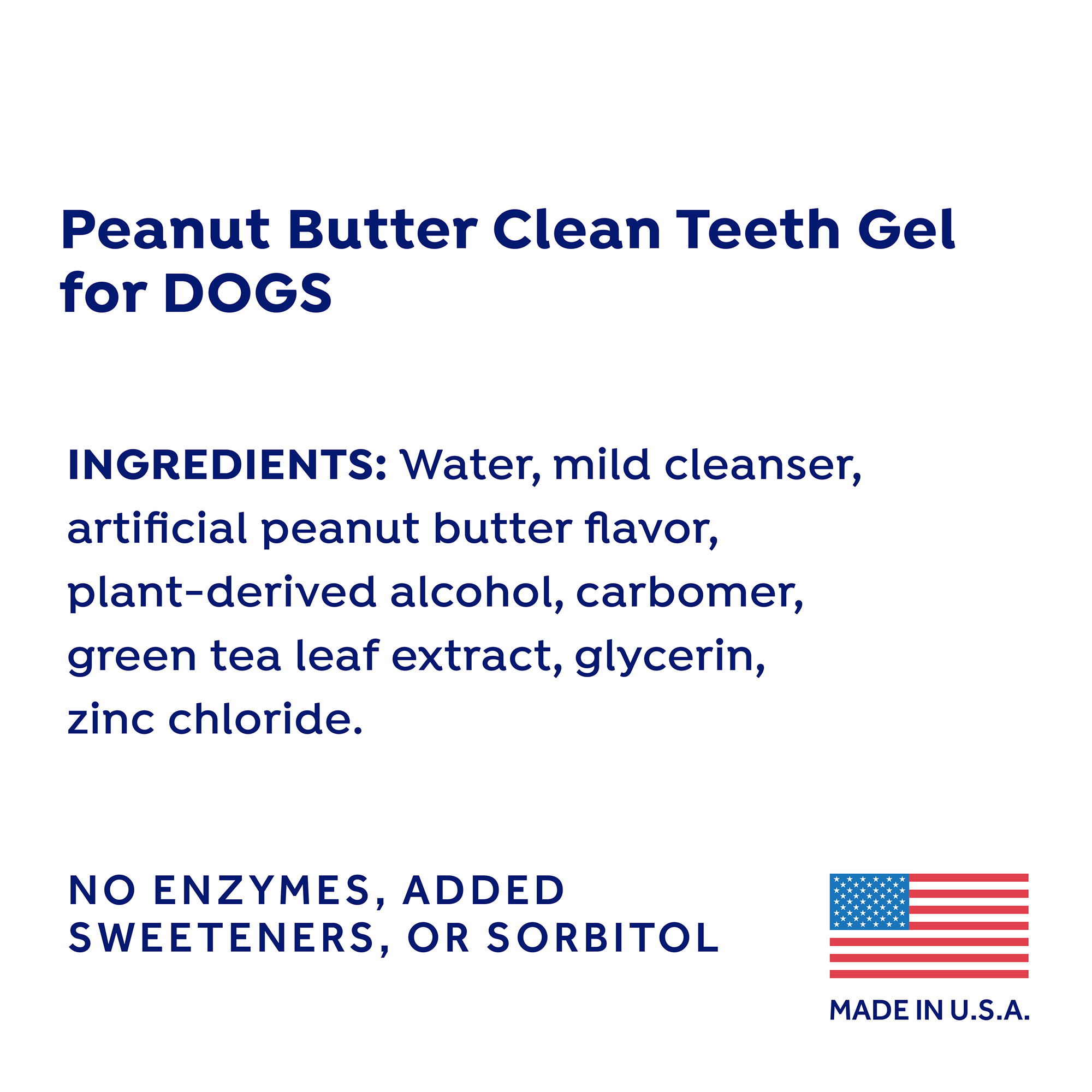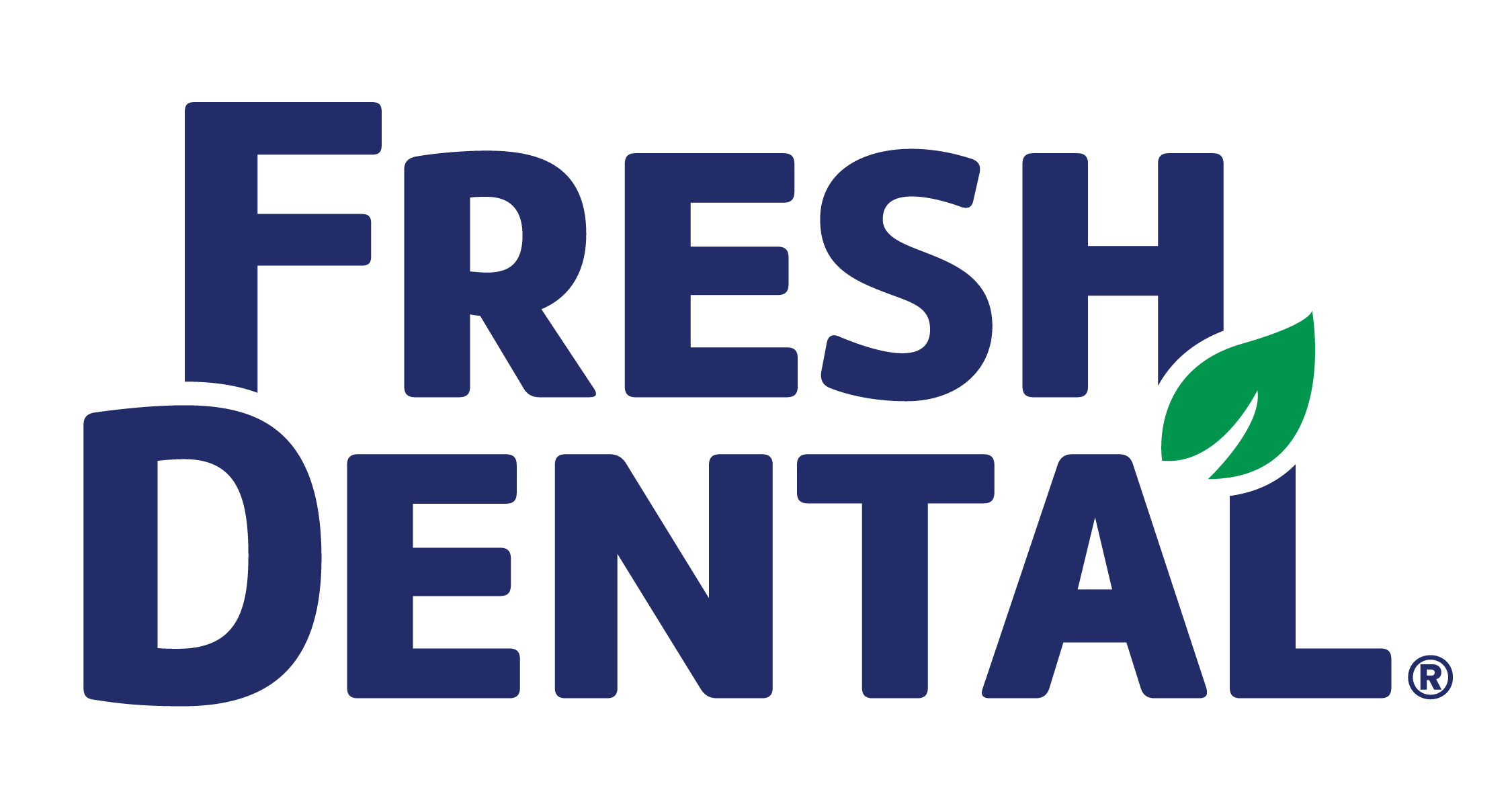 Oral Care Gel for Pets – Peanut Butter Flavor
Naturél Promise Fresh Dental Clean Teeth Peanut Butter Gel helps fight bad breath and protect against plaque and tartar. See cleaner teeth in 30 days or less with daily use. No brushing required! For enhanced dog dental care, use in combination with Fresh Dental Dental Health Solution to give your pet cleaner teeth and a healthy mouth.
Dog Teeth Cleaning Gel — Gel helps remove plaque and tartar and freshens breath.
Tasty Peanut Butter — Delicious peanut butter flavor will leave dogs licking their chops for more!
Cleaner Teeth — Noticeable clean teeth in 30 days or less with daily use as directed.
No Brushing Required — Clean Teeth Gels are a delicious solution for dogs who hate having their teeth brushed.
Worry-Free Formula — Contains no dyes, enzymes, sorbitol, or added sweeteners.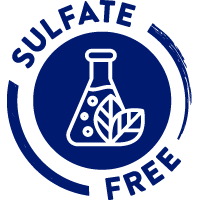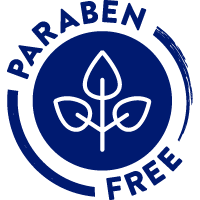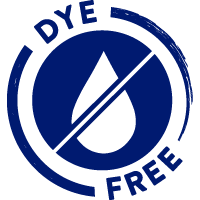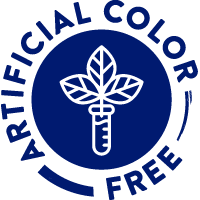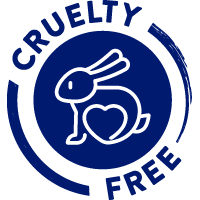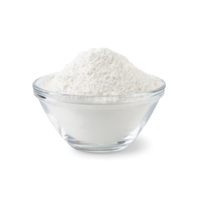 Zinc Chloride
This white salt works as an anticalculus agent that helps control and reduce plaque accumulation.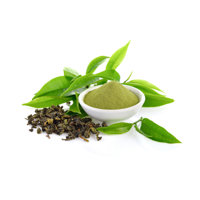 Green Tea Extract
Antimicrobial properties help inhibit bad breath-causing bacteria in the mouth.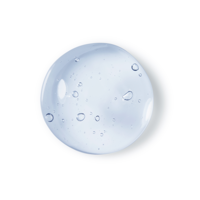 Mild Cleanser
Cleaning agent that helps loosen particles on the teeth.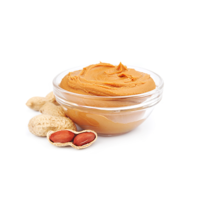 Natural Peanut Butter Flavor
Natural flavor that gives the product an appetizing taste.
Apply 2 drops to each side of your pet's mouth daily. Your pet will begin licking their lips, allowing the gel to coat all surfaces of their teeth and gums. For maximum effect, withhold food and water for 30 minutes before and after treatment.